MMA For The Street™

At Rodness Martial Arts, we're proud to offer an MMA For The Street™ training program that focuses on real-world combat, giving you the tools you need to stay safe in Davis, Woodland, West Sacramento, and beyond. Using the martial arts traditions of Jeet Kune Do and Kali, we'll empower you to find success and stay safe, no matter where life takes you.
We strive to cultivate an ego-free environment where men and women of any age, background, or experience level can train together and be uplifted.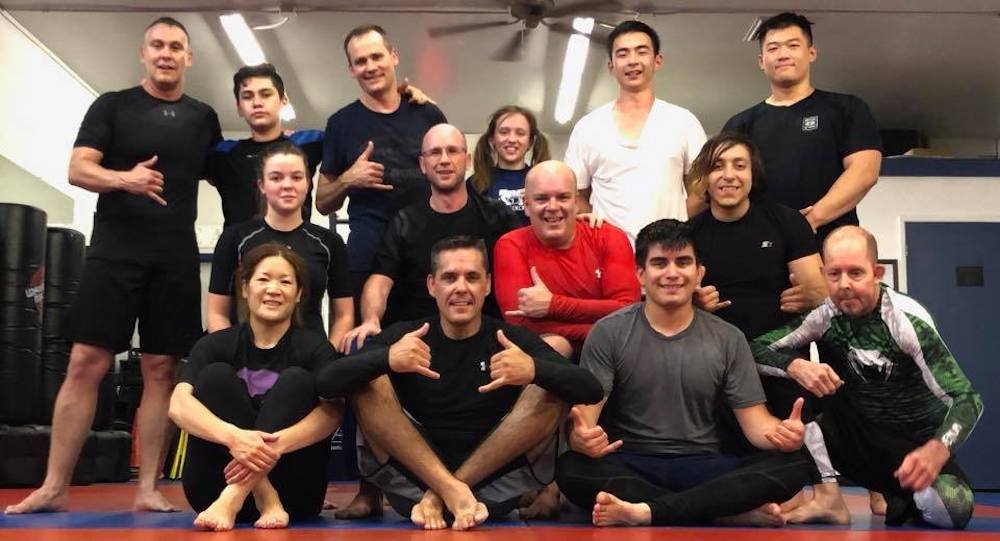 Join us for your first MMA For The Street™ class or fill out the short form below to learn more about our program!
Jeet Kune Do & Kali Are Real, Effective Self-Defense Systems
These two martial arts are an excellent way to prepare for real-world conflict. Jeet Kune Do, pioneered by Bruce Lee, believes in using minimal effort while creating the maximum effect and is guided by a philosophy of self-improvement that mirrors our belief system at Rodness Martial Arts. Similarly, Kali is a proven martial art adopted by police and military the world over for weapon-based combat and self-defense -- if you find yourself in a real-world conflict, it's imperative that you know how to use your environment to your advantage.
MMA For The Street™ is the most comprehensive self defense course, encompassing training with and without weapons. Trademarked by Burton Richardson of JKD Unlimited, MMA For The Street™ offers real-world training based in Jeet Kune Do, Kali, and more martial arts. We offer MMA For The Street™ training taught by the only Full Instructor in California!
Join us in Davis for a unique and innovative MMA class that will teach you self-defense that really works on the streets!
Our MMA training incorporates:
Street-style self-defense using a blend of martial arts techniques
Weapons-based and freehand self-defense for any situation
How to exploit an opponent's weaknesses and establish dominance
The principle of using minimal effort to create maximum effect
On top of receiving reality-based self-defense training, our MMA For The Street™ classes will also help you get an intense workout in a fun, supportive environment.
Get Access To World-Class Self-Defense Training in Davis Today!
With over 40 years of martial arts experience, our team at Rodness Martial Arts is proud to offer MMA classes that will give you the tools you need to protect yourself and your loved ones in real-world situations. Don't miss out on genuine self-defense training, accessible for individuals of all ages and abilities throughout Davis, Woodland, and West Sacramento!
If you have questions about our MMA training, fill out the form below or reach out to us to learn more!